SERVES : 4 people

INGREDIENTS
4 Highball glasses
20cl Malfy Con Arancia Gin
40cl Tonic
4 slices of orange
Ice cubes

HERE'S HOW YOU DO IT
Mix one part Malfy Con Arancia Gin and two parts Tonic in a Highball Glass with ice cubes.
Stir slightly.
Garnish for with a slide of orange.
THE STORY BEHIND THIS DRINK
We were traveling in Europe recently, in Denmark to be specific. We stopped at a cafe with seating outside and saw this drink on the menu. What a find! We were so surprised how clean and refreshing it was, yet still unmistakably a solid G&T. We hope you give this refreshingly good summer gin a try!
ABOUT THE GIN
Malfy Con Arancia Gin 41% 70 cl.
With this Italian gin, thoughts are immediately directed towards southern skies. The Vergnano family is behind the distillation of the Italian and characterful Malfy Gin Con Arancia. Check out there site here.

We recommend pairing it with Fever-Tree Indian Tonic and a a slice of orange.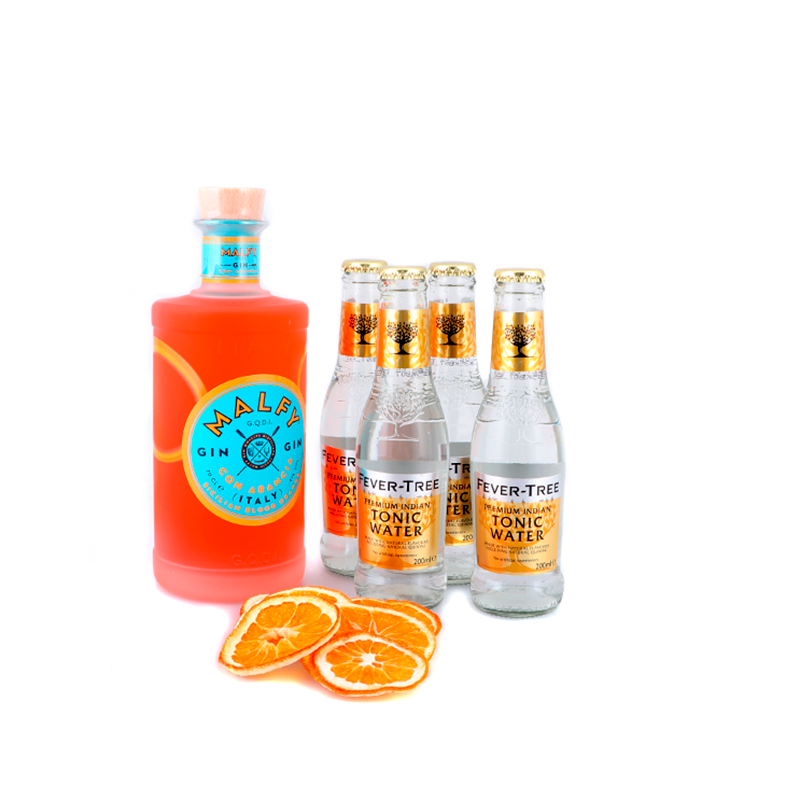 BUYING THIS IN THE U.S.